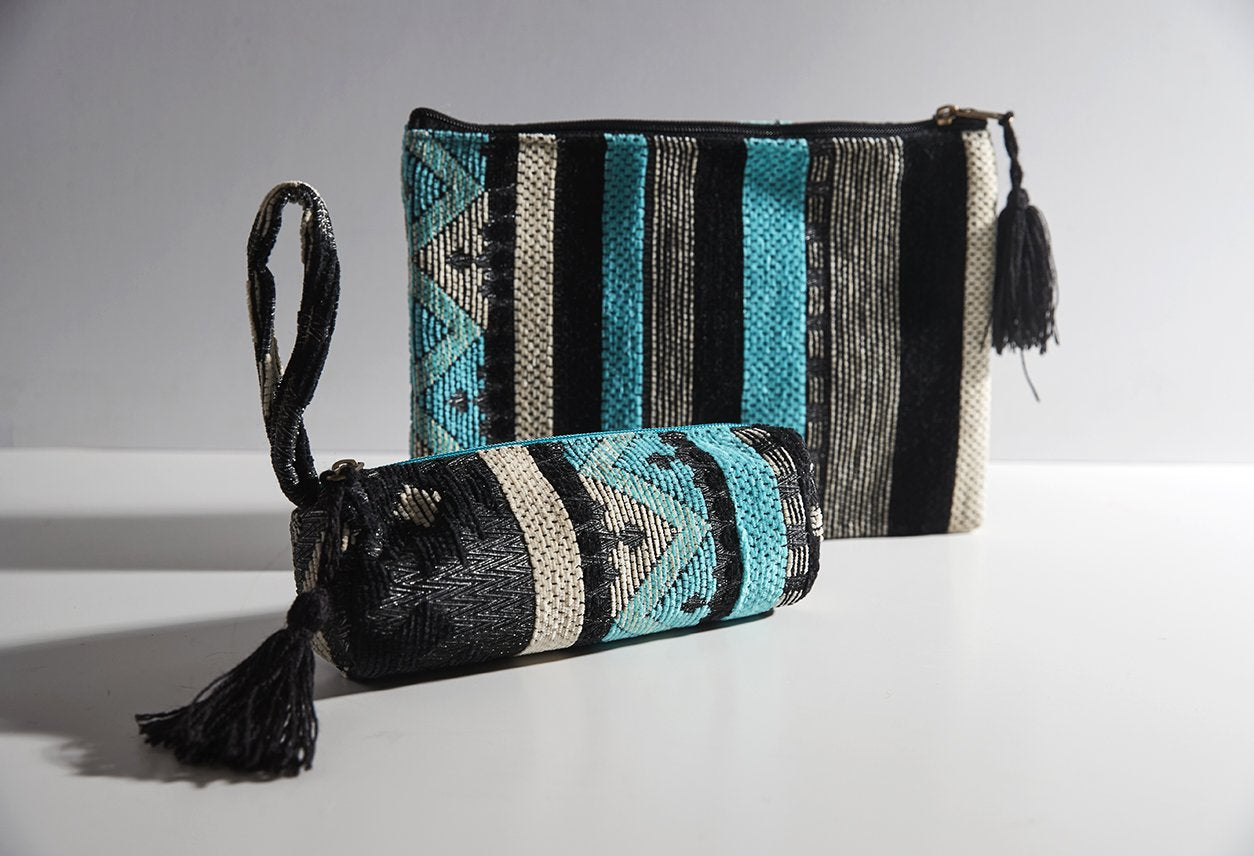 Casablanca Cosmetic Bags-Flat
The Feels of Morocco Brought to Your Store
For your customers (and for you) It feels good to dress up every once in a while, so why are we not dressing up our cosmetic bags?  Give shoppers a reason to add splashes of color and texture to their bags.
Not Your Average Cosmetic Bag
Moroccan textiles have a rich background drawing from both Arab and Berber heritage. Inspired by vivid mosaics with their stunning geometric patterns and bold linear designs, together with inspiration from gorgeous kilim rugs, our fabrics breathe Morocco.
Beauty AND function
Made on jacquard looms in Casablanca, the compositions include cotton, wool, and synthetics such as "cactus silk" and offer variations in style and texture.  Which is very evident the moment you touch these bags. 
The Art of Contrast
Available in three vivid designs, each imbued with historical color meaning: 
Teal/Black - This classic combination shows the relationship between the age, maturity and masculinity of black, and the fertility, femininity and natural world associated with teal.
Red/Orange - Eye-catching scarlet tones are used to ward off evil spirits and negative energy.
Blue/Gold - Blue is used by Moroccans to symbolize the infinite and absolute. Golds and yellows mark the transition of one life into another. The combination symbolizes the rising of one's spirit.
Care: 
Hand wash only.
Sizes: 

Flat: 10.5" wide  x 7.5" tall
***Please Note: Sizes may vary due to hand-made nature of artisan work.
Case Pack QTY:
4